Read our Blog
White Paper
Quoc Le
Afonso Barbosa
Co-Founder, Director of Marketing & Operations
Former CTO for Edigma/ Displax, high end multi touch company. Award winning design and patent holder. Degree in CS & Math from Minho.
Engineering & Labs executive at Tango & GfyCat. Formerly at eBay, PayPal, IBD, and IBM; Distributed systems researcher. CSE degree from ASU. Patent holder.
Cloud infrastructure & Big Data @ Netflix. Cassandra Contributor. @Tango, Qualys, Ariba. Bachelor Degree in CS from Berkeley, and MS Applied Math from Santa Clara.
Minh Do
Specialist in Machine Learning + Cybersecurity analytic platforms. He holds a BS, and Masters in Computer Science degree from Simon Frasier University.
Sergey Zhuravlev
Wallet & Security Engineer
Chief Scientist
Experienced in business development in China market. Masters Degree in Software Management from Carnegie Mellon. Previously engineer at GfyCat ($10m raised), 1 billion video views. BS Degree in CS & Math from University of Rochester
Zhongwu Shi
Business Development
Co-Founder,
Managing Director
Ex-VP of Labs at NinthDecimal ($68m raised). Managed 20+ engineers and data scientists, increased revenue by 10X. Computer Science degree from Purdue University
Fairiz Azizi
Special Projects
Vishwas Manral
Richard Rabbat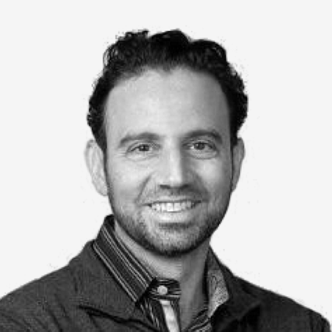 Advisor, Strategy
CEO of GfyCat (raised
$10m+), VP of Platform & Advertising at Tango, GM at Zynga, Product at Google (Pagespeed, WebM), Ph.D in Communication Networks from MIT.
Formerly Head of Compliance @ Morgan Stanley, Lehman, Citigroup; Former regulator in MFAS Singapore. Advised over 30 ICO's.
CEO NanoSec. Vice-Chair Cloud Security Alliance. 16 years @ HP, Cisco, Motorola, IPFusion. Co- authored 30 RFC security protocols. Advisor for 0Chain (raised $39M)
Nizam Ismail
Legal Counsel, Advisor
Advisor, Cybersecurity
Advisors